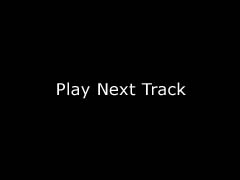 *Featured Celtic Musicians Read more

About the band:

Melissa and Larry Schmidt have a new group - Raven's Fire! Beautiful vocals, Lively Mandolin, Lilting Whistle, and Lovely Fiddle, all powerfully supported and enhanced by a strong deep Guitar and compelling Bodhran beat .They perform a fine collection of beloved and familiar Irish, Scottish, Folk, and Sea Shanties from long ago years. The original songs and tunes written by Melissa are in the traditional style, designed to become timeless favorites.

It is my experience that music, as I imagine it as a visual art form, cannot more fully fill a room with art. There is no other form of art more intimate between a performer and their audience. Without the musician, this craft would be mute.
-"Johnny". 3 Celts & Company

Support Independent Artists. Buy Celtic Music

Album Feed provided by Raven's Fire
"Roll and Go"
TRACK | TITLE

download

| YouTube SHARE

01

Roll and Go

download




02 Whiskey in the Jar

download




03 Smash the Windows

download




04

The Fool's Hornpipe

download




05 Bucketful of Mountain Dew

download




06 Dragonfly

download




07 Beer, Beer, Beer

download




08 Clear the Track

download




09

The Blackthorn Stick

download




10 All for me Grog

download




11 Blow the Man Down

download




12

I'll Tell Me Ma

download




13 Dance with the Gypsy Band

download




14 Morrison's Jig

download




15 The Moonshiner

download




16

Lift Your Cup

download




17 Road to Dingle

download




18 Leaving of Liverpool

download



-the Irish Minstrels | "Roll and Go"
Full EP $9.36

download


PREVIOUS Release CDs: