Merchandise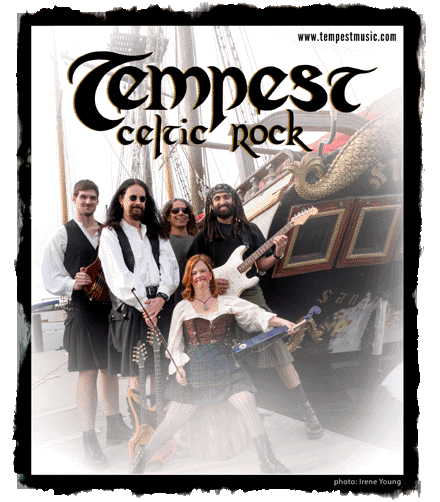 About the band:
Tempest is:
• Lief Sorbye - Vocals, Mando Guitar, Acoustic & Electric Mandolines
• Adolfo Lazo - Drums
• Ab Menon - Guitars
• Kathy Buys - Fiddle
• Josh Fossgreen - Bass
Since forming in 1988, Tempest has delivered a globally-renowned hybrid of high-energy Folk Rock fusing Irish reels, Scottish ballads, Norwegian influences and other world music elements. The last 28 years have seen the San Francisco Bay Area based act release fifteen critically acclaimed CDs and play more than 2,000 gigs. It's also enjoyed an evolving line-up that's enabled musicianship and creativity to rise with each new member. Tempest continues touring and bringing their Celtodelic Rock to their established and new fans while supporting their new album, "The Tracks We Leave", on Magna Carta Records.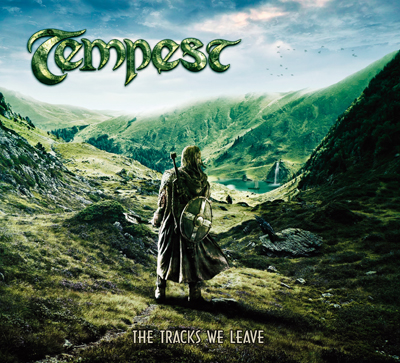 Tempest were inspired by a Dakota Sioux proverb on the "The Tracks We Leave", which has triple references to the environmental, spiritual and musical tracks we leave upon the world we live in.
Tempest has delivered a hybrid of high-energy Celtic Rock. But as the band has matured throughout the years, their music has morphed stylistically. World Music has seeped into Tempest's over all sound because the band members are drawn to traditional and ethnic music from around the globe. There has been a natural progression towards coloring Tempest's music with elements from Scandinavia, India, African and Arabic countries. Middle Eastern flavors, traditional Irish and Scottish Medleys mingle with Robert Burns poems, Norwegian lyrics and heavy rock instrumentals on Tempest's finest record to date.
Signed to Sony-distributed Magna Carta Records, Tempest's releases are acclaimed worldwide. The group's latest studio CD, The Tracks We Leave, may be the bands most exciting work to date, as their unique blend of world music elements showcases inventive new original and traditional material.
Lief Sorbye, the founder of Tempest, has introduced unusual instruments into their own blend of world folk music. Keeping the spirits of the audience and the band uplifted through energetic and entertaining performances that span the spectrum from Celtic and Folk Festivals to Rock Clubs.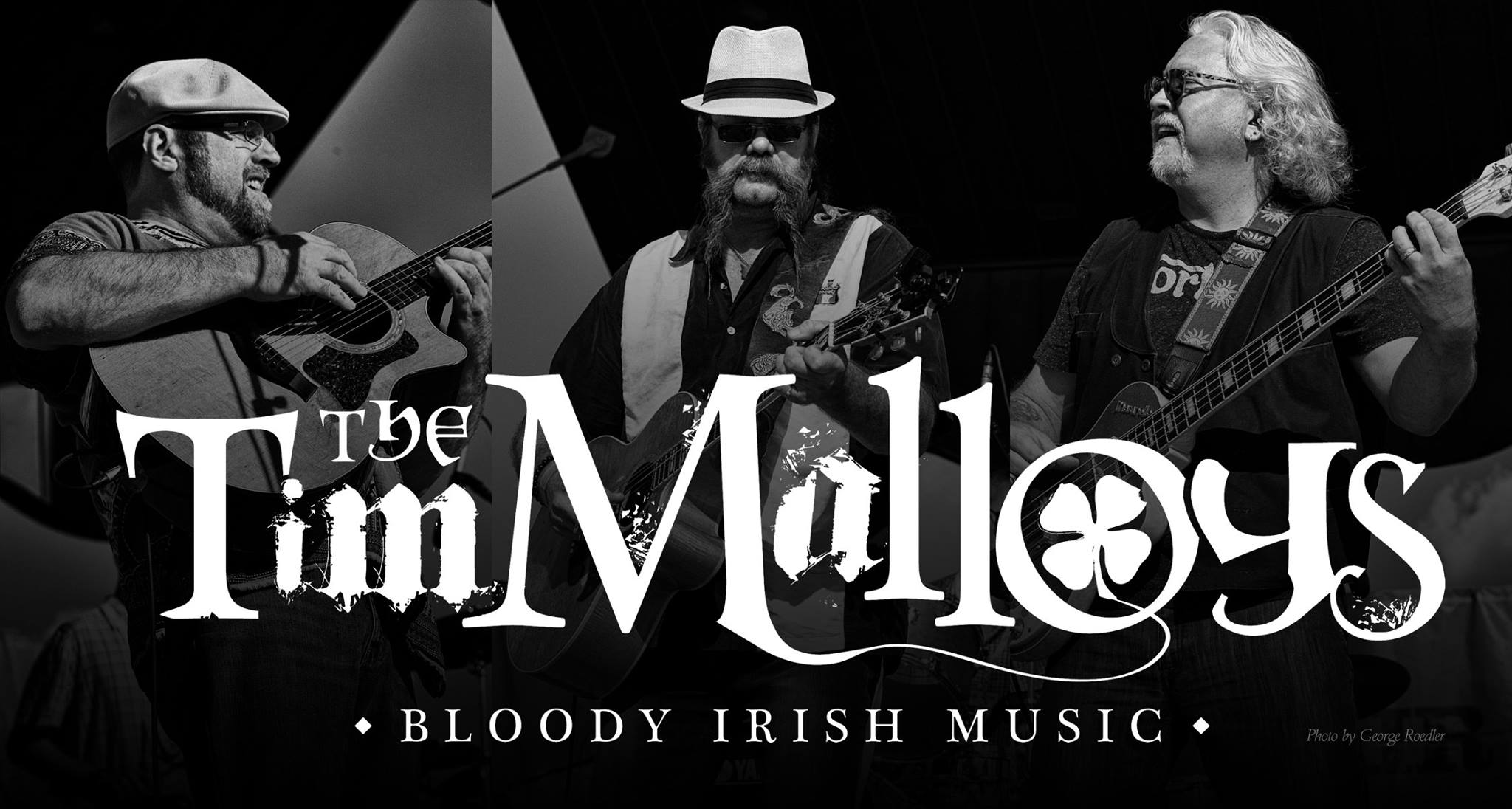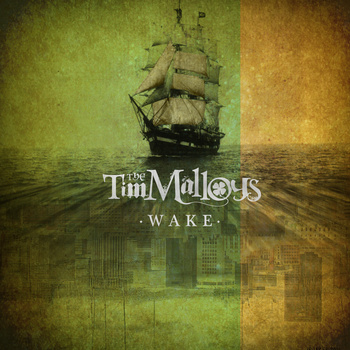 About the band:
Equal parts pub and punk, the Tim Malloys fuse traditional Irish music with a raucous Minneapolis sound and sensibility. They're a cornerstone of the Twin Cities Celtic crossover scene, with five records released since their 1994 inception. Mashing up influences ranging from The Pogues to The Suburbs, the Tim Malloys are a bootlegger's dream of punk guitar, manic grooves, and rollicking callbacks. Something whiskey this way comes....
THE FINE PRINT
Tickets are not replaceable and should be treated as cash. Refunds or reprints are not available. Tickets should always be purchased from our box office at Amsterdam Bar and Hall, Agharta Records, Electric Fetus, 331 Club, or www.ticketfly.com/. If tickets are purchased from anyone else, they could be counterfeit or stolen and therefore will not be honored.
PROTECT YOURSELF
Please only buy from an authorized Amsterdam Box Office Ticket agent; Amsterdam Bar and Hall, Agharta Records, Electric Fetus, 331 Club, or www.ticketfly.com/ *Event information is deemed accurate at time of posting, but details are subject to change without notice.